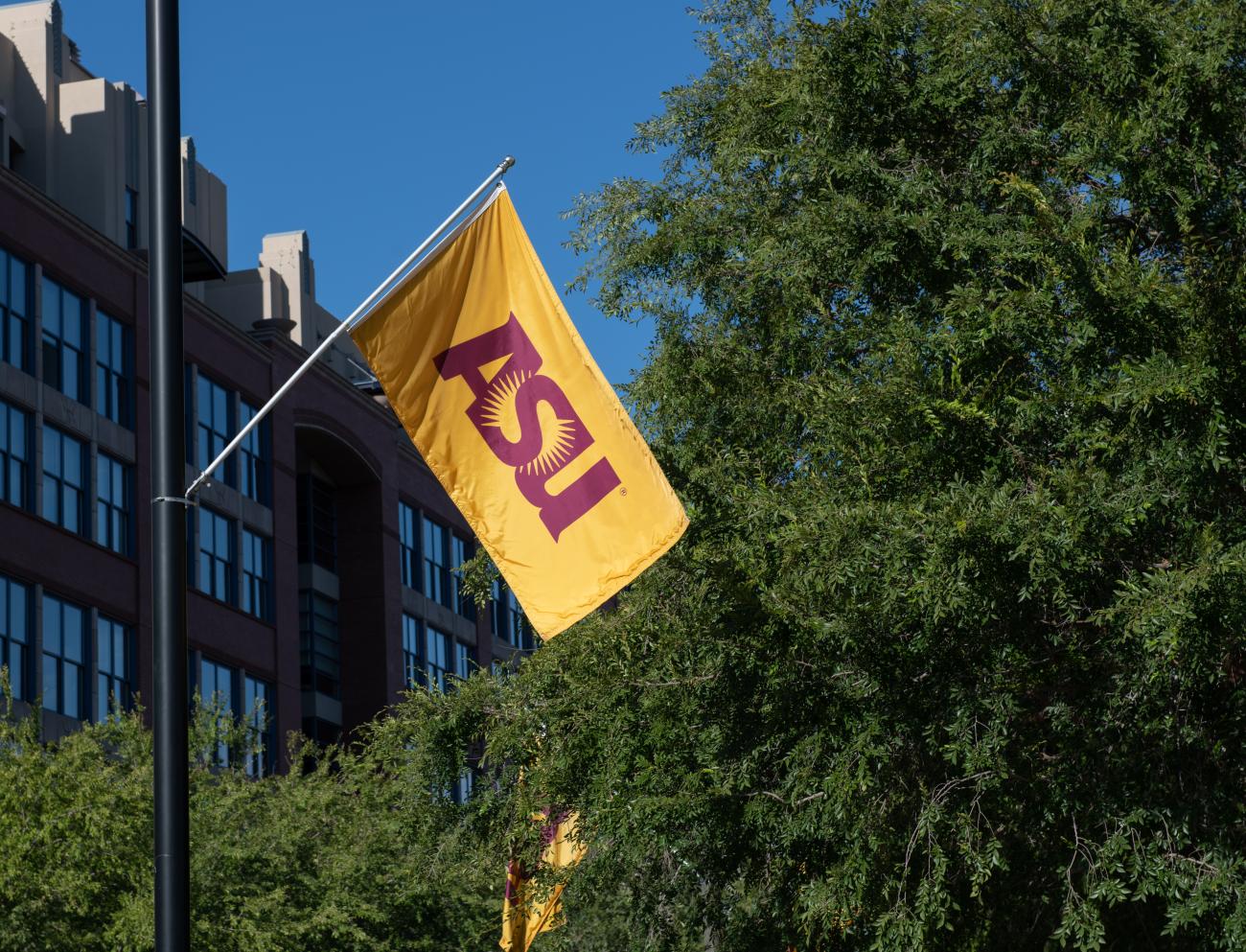 ASU Jewish Studies
A modern approach to interdisciplinary Jewish studies
ASU Jewish Studies—a unique academic program and research center hybrid—serves as an intellectual resource for all aspects of the Jewish experience, from philosophical and political viewpoints to the study of Judaism. Through undergraduate and graduate courses, research conferences, public lectures and more, we're committed to fostering critical inquiry as we disseminate accurate information about Jewish culture and enhance the quality of Jewish life in the Phoenix metropolitan area and around the world.
As a part of our program and center, our community of students, faculty and staff understand knowledge is inseparable from identity and it transforms the present and future. Come learn with us today and help create a better tomorrow for Jewish communities.
From the Director of Jewish Studies
A Statement in Support of Israel
We mourn and honor the memory of the babies, children, women, and men; Jews and Arabs; Israelis and foreigners, who were slaughtered by the forces of Hamas in their unprecedented invasion of Southern Israel on the Jewish festival of Simchat Torah, October 7, 2023. 

The horrendous, barbaric massacres left over 1,300 Israelis dead, thousands wounded, and more than 100 taken hostage. The loss of life is staggering, the tragedy difficult to comprehend, the pain profound. Individual lives were shattered, whole families wiped out, entire communities devastated.

We convey our gratitude to all the courageous individuals—women and men, civilians and soldiers, kibbutz members and city dwellers, policemen and members of the security forces, Arabs and Jews—who acted heroically, marshaling their creativity, resourcefulness, and intelligence to save lives until the Israeli Defense Forces responded to the carnage.  

We are now all summoned to set aside our political and other differences, and to show our unwavering support for Israel as the country fights to eviscerate Hamas's military capabilities. The coming weeks and months will be difficult, but Israel will emerge ever stronger.  

May this tragedy ultimately inspire new solutions to the region's numerous challenges, and let us all choose life, cultivate hope, and pursue peace. 
                                
Hava Tirosh-Samuelson
Director, ASU Jewish Studies
 
---
If you wish to help, please consider sending donations to the organizations below.
The largest humanitarian aid organization in Israel, has responded to global disasters in over 50 countries, and is collecting donations through its Emergency Response Fund.

The organization's plans will develop as needs on the ground evolve. It is currently working with local partners to coordinate humanitarian activities in shelters housing evacuees from the Gaza border region, to operate child-friendly spaces where kids can play and process, to distribute resilience kits with stress relief activities for kids and families, to train local teams on self-care and stress relief, and to train local mental health specialists on emergency-specific psychosocial support.

Donate to the IsraAid Emergency Response Fund
A global nonprofit dedicated to securing "a vibrant Jewish future."

The agency's Fund for Victims of Terror has been providing immediate, critical financial assistance to victims and their families. The group says it has disbursed hundreds of grants since the violence started, with representatives delivering checks of more than $1,000 within 48 hours of an event. It anticipates distributing more, as well as following up with long-term recovery and rehabilitative support.
Donate to the JAFINA Crisis in Israel Fund
Jewish Federations of North America 
Represented locally by Center for Jewish Philanthropy of Greater Phoenix, and includes nearly 400 Jewish communities in the United States and Canada.

The orgnaization raises money to support the Jewish community on the continent and around the world.
Make connections, build relationships and create memories to last a lifetime.
View the current public events calendar. PDF available for download.
Your gift supports higher education, your community, and the future.